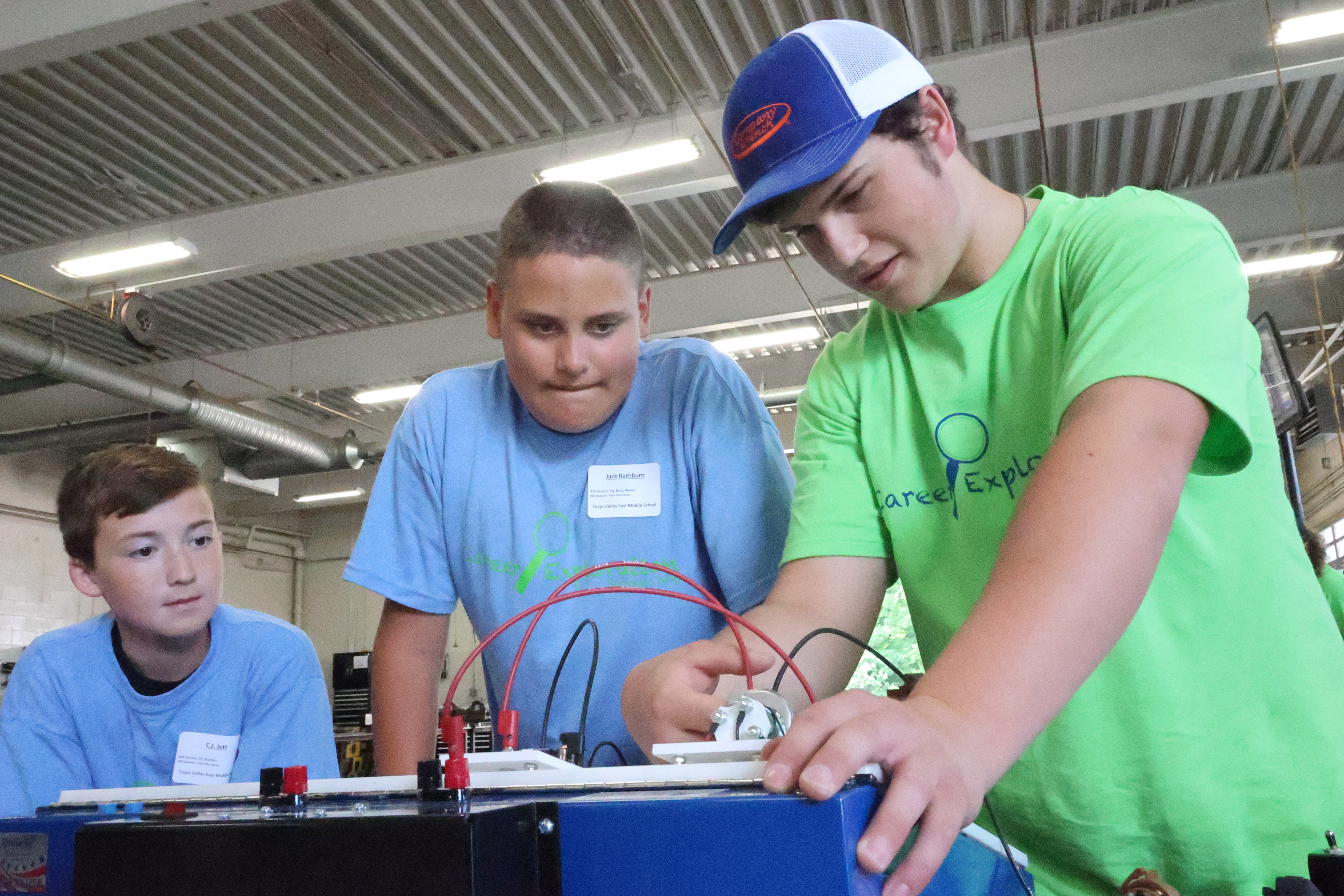 Career Exploration Summer Camp at Eastland-Fairfield is a fun and engaging way for your middle school student to make new friends, get out of the house, and learn about careers. We are currently planning this year's summer camp and will have more information in the coming weeks.
Families can tentatively plan for Summer Camp to be held around the first week of June 2024. Until then, join our mailing list to receive information about Summer Camp as it becomes available. We'll share important information like dates, times, programs and activities, and more!
Middle School Career Exploration Summer Camp is not just about learning about all the different futures available to our children; it's about having FUN too! Our campers will have access to a wide variety of different sessions provided by our staff and students allowing them to try their hand at cooking, hair and nails, construction, graphic design and art, or exploring the tech world, just to name a few. Let your child get a glimpse at what it's like to be a police officer, firefighter, cosmetologist, or any of the many different careers that may interest them.
CAMP DATES
To be determined for Spring 2024
LOCATION
Eastland Career Center
4465 S. Hamilton Road, Groveport, OH 43125
WHO CAN PARTICIPATE?
This camp is open to middle school students currently in grades 6-8. Students must reside within one of our 16 school districts.
WHAT CAN YOU EXPLORE?
Each session is filled with fun activities that relate to one of our EFCTS programs and a real career pathway! Whether you're just in it for fun or interested in exploring this as a part of your future (or both) it is sure to be a fun time! The list of programming will be made available as we get closer to when registration opens.
COST
Summer Camp is free of charge! No registration fees. No charge for supplies. Just all the fun and learning you can handle!